The Smiths' bassist Andy Rourke, who was 59 years old, has passed away.
Guitarist Johnny Marr shared the information on social media, writing: "It is with deep sadness that we announce the passing of Andy Rourke after a lengthy illness with pancreatic cancer. Andy will be remembered as a kind and beautiful soul by those who knew him and as a supremely gifted musician by music fans. We request privacy at this sad time".
Rourke contributed to the Smiths' legendary back catalog, which features successes like This Charming Man and There Is a Light That Never Goes Out, both of which are iconic representations of his frequently audacious melodic approach, as well as solo songs for frontman Morrissey after the band split up.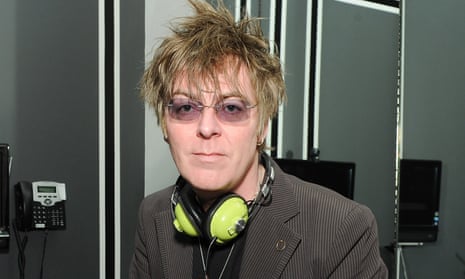 Along with Peter Hook of New Order and Mani of the Stone Roses, he was a member of the supergroup Freebass. He also collaborated on recordings with Sinead O'Connor, the Pretenders, Ian Brown, and the Cranberries' Dolores O'Riordan in the ensemble DARK.
In 1982, Marr and Morrissey's union gave birth to The Smiths. Dale Hibbert played the Smiths' debut performance before being replaced by Rourke, a schoolmate of Marr's since they were 11 years old. The two had previously formed the short-lived band Freak Party.
"We were best friends, going everywhere together," Marr said in a written tribute to Joyce. "When we were 15 I moved into his house with him and his three brothers and I soon came to realise that my mate was one of those rare people that absolutely no one doesn't like. Andy and I spent all our time studying music, having fun, and working on becoming the best musicians we could possibly be."
Later that year, The Smiths recorded their first demo with their original lineup, which featured songs like What Difference Does It Make?, which established the band's distinctive sound: waspish vocals from Morrissey, intricate and ringing lead guitar from Marr, and a loud, technically brilliant rhythm section in Rourke and drummer Mike Joyce, with Rourke trading melodic interplay with Marr and playing funky bass solos on songs like Barbarism Begins at Home.
It produced four great albums, including The Smiths, Meat Is Murder, The Queen Is Dead, and Strangeways, Here We Come, as well as lauded one-off singles. This sound still characterizes British indie music of the 1980s.
Rourke battled heroin addiction and was detained for possession in 1986. After being sacked from the band, he returned after two weeks (Craig Gannon, who briefly filled in for him, eventually switched to rhythm guitar and stayed with the band for a while). "You begin receiving a lot of money and are unsure of what to do. You begin using it for drugs," Joyce remarked afterwards.
Marr's departure in 1987 led to the band's breakup shortly after. In 2022, Rourke remarked, "When he went, the impact was immense and I think we were all traumatized and maybe still are. "No one was sure how to respond. I wasn't sure if I should call him or just leave him alone. Everyone involved had a dreadful time throughout that period.
In 1989, Rourke contributed to solo Morrissey songs including Interesting Drug and Last of the International Playboys, which Joyce later described as "a massive kick in the eye for Johnny… It was a while before we communicated again because I felt deceived by him.
In 1989, Rourke and Joyce sued Morrissey and Marr, claiming they were entitled to an equal portion of the money as they had only received 10% of the group's performance and recording royalties apiece. Rourke swiftly reached a settlement for a lump payment of £83,000, while Joyce persisted in court and won an order of almost £1 million in backdated royalties and 25% going forward; the judge's infamous description of Morrissey as "devious, truculent, and unreliable" was part of the case. In 1999, Rourke later declared bankruptcy.
Along with the aforementioned projects, Rourke later joined Badly Drawn Boy's touring band and performed with the renowned Mancunian musician. His most recent endeavor was Blitz Vega, a collaboration with Happy Mondays member Kav Sandhu.
Online tributes have been made, including one from Mat Osman, the bassist for Suede, who called Rourke "a total one-off – a rare bassist whose sound you could recognize straight away."
Marr continues to pay tribute: "Watching him play those dazzling basslines was an absolute privilege and genuinely something to behold. But one time which always comes to mind was when I sat next to him at the mixing desk watching him play his bass on the song The Queen is Dead. It was so impressive that I said to myself 'I'll never forget this moment."