Arsenal defeated London rival Chelsea 3-1 on Tuesday at Emirates Stadium to retake the top spot in the Premier League.
The visitors played horribly in the first half, which allowed the Gunners to rush into a three-goal advantage at halftime after Martin Odegaard scored twice in the opening 31 minutes and Gabriel Jesus added a third from close range.
Pierre-Emerick Aubameyang got an unexpected start for Chelsea against his former team, but was taken out at halftime after only nine touches of the ball. With Kai Havertz leading the line in his place, Chelsea made some progress after the break. On 65 minutes, Noni Madueke scored for the first time for Chelsea with a sloppy effort after a through-ball from Mateo Kovacic, but the damage had already been done as Arsenal had won their first game in five.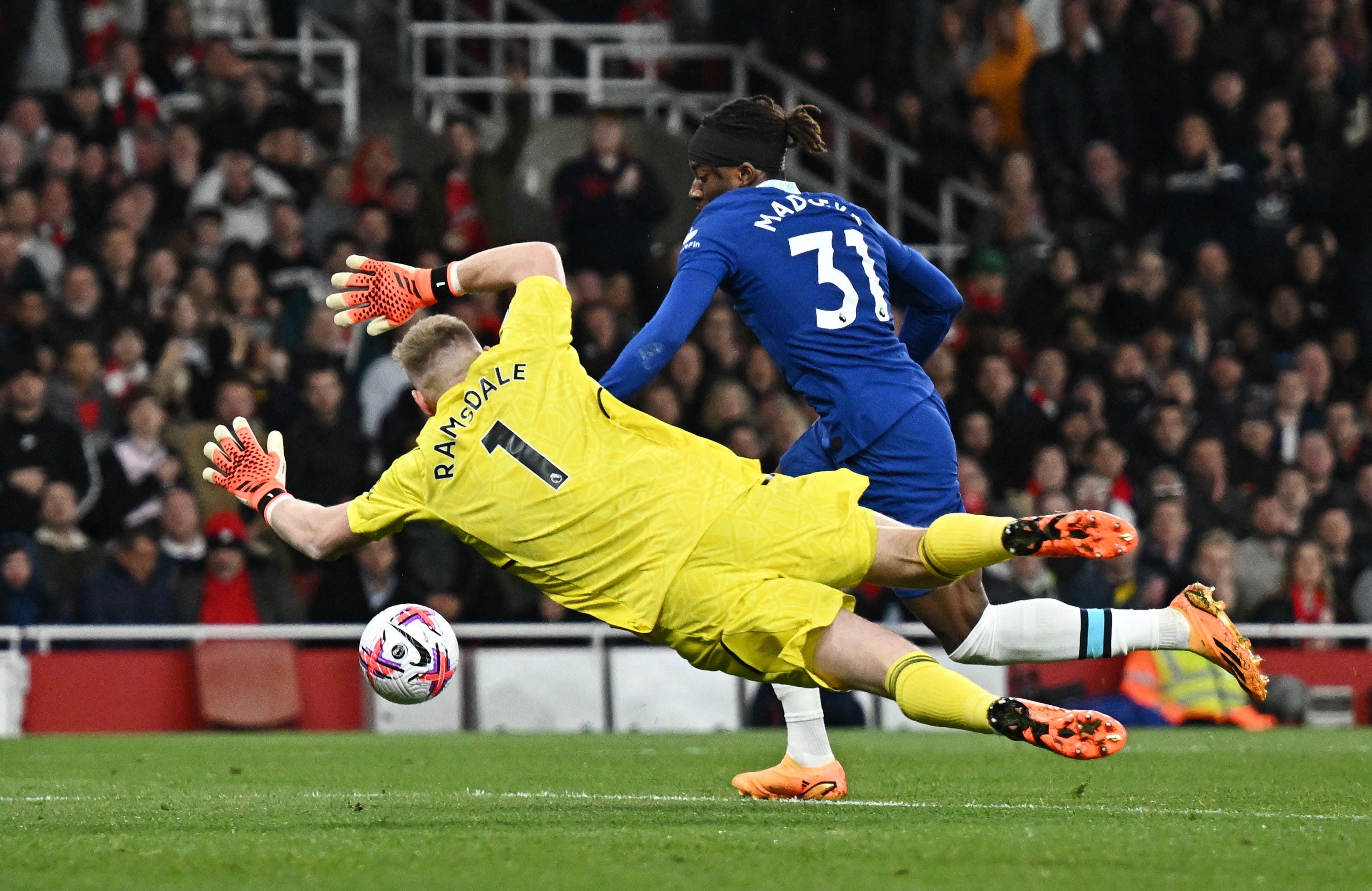 At the very end, defender Gabriel Magalhaes hobbled off with what appeared to be a muscular issue, giving Arsenal injury concern.
Frank Lampard, the Chelsea interim manager, has now lost all six of his games in charge, while Arsenal, who have played two more games than Manchester City, who take on West Ham at the Etihad Stadium on Wednesday night, have reclaimed first place in the Premier League.
Shambolic Chelsea offers Arsenal the chance to remain in the title race
Arsenal's morale was damaged after four losses, and Manchester City moved into first place in the Premier League standings. As a result, they were a weak team at kickoff today. Liverpool, West Ham, Southampton, and Man City all had reasons to support one another during those four defeats, whether they were attempting to win the league, escape relegation, or qualify for the Champions League.
Caretaker manager Frank Lampard's call for a show of pride in a London derby was the only thing that could have brought Chelsea's manager-less and disconnected mid-table players together. That call to arms was ignored.
Chelsea were almost unfathomably poor here at the Emirates, even in a season of problems, allowing the Gunners to rediscover their footing after a sluggish start. Martin Odegaard's goal in the 18th minute was a well-taken opening goal, but the area in which he was able to shoot was ridiculous.