On Friday night, an accident near Bono Manso, a town on the Techiman-Kintampo Highway in the Bono East Region, is said to have resulted in the burning to death of five people.
According to reports, a speeding passenger bus from the Kintampo end traveling towards Techiman is believed to have collided head-on with a trailer carrying what is believed to be alcoholic beverages while traveling in the opposite direction.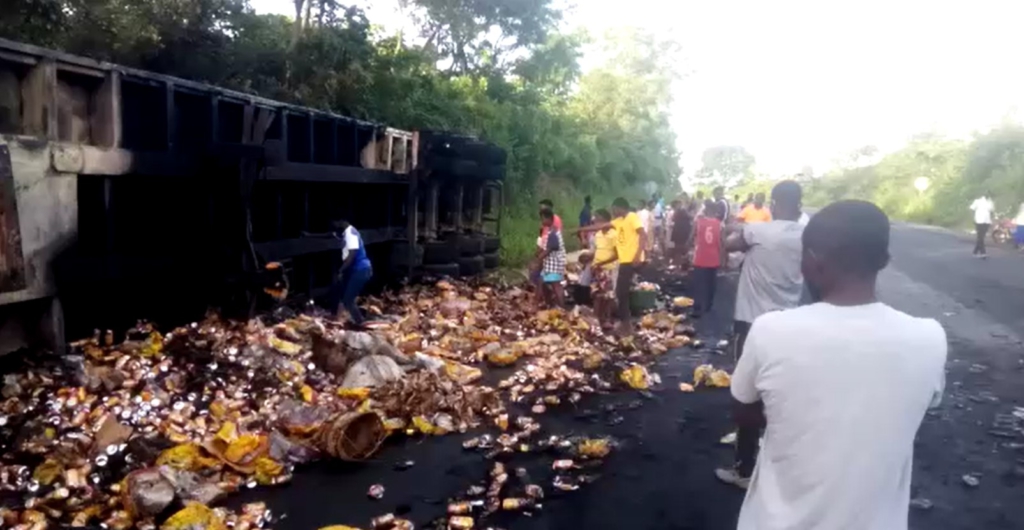 Although the authorities claim there were five fatal burn victims—three aboard the bus and two on the trailer—eyewitness statements from drivers and other people suggest there may have been more.
Eyewitnesses told Wiafe Akenten of Adom News that the bus was attempting an overtake when it collided with the incoming trailer and burst into flames that consumed both vehicles, including what they claimed to be numerous passengers inside the bus.
Nabilla Francis Sayuub, an assemblyman for the Bono Manso Electoral Area, spoke from the scene of the devastation and claimed that he was told of the accident late on Friday night and that just a small number (about four) of the passengers had been saved.
He didn't know where the bus was going or from whence it was coming.
Joseph Kwasi Mensah, the member of parliament for Nkoranza North, who also went to the accident site, reported learning that up to 30 persons may have perished in the flames. In order to save lives, he urged drivers to exercise caution and limit their speed.