On June 16, Ghanaian-British boxer Seth Gyimah, aka Freezy MacBones, is scheduled to make another appearance in the ring.
Gyimah, who gained internet celebrity after his last fight, will fight an unnamed opponent in London, according to his manager.
Freezy MacBones' manager, Thaddeus Adomako, said in an interview with Angel TV that the boxer was thrilled by the support he had received from Ghanaians and vowed to give them a fantastic show in his upcoming fight.
Thaddeus Adomako referred to the boxer as Ghana's ray of hope
In addition, Thaddeus Adomako referred to the boxer as Ghana's ray of hope and said he may revive Ghana's boxing heyday.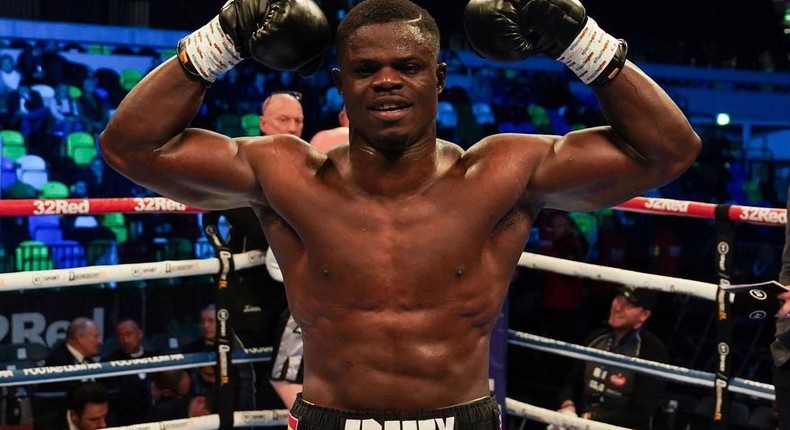 "We want to let you know that his next fight is going to be the 16th of June 2023 in London. It will be live on the fight app," Thaddeus Adomako said.
Many Ghanaians have been inspired by Freezy MacBones' path from a lowly beginning as a mason to becoming a boxer. The fighter, whose style has been compared to that of the late Mike Tyson, has stated his intention to claim a world championship soon.
"We try to focus on the positives, and the positives we try to focus on are that they see Freezy as a beacon of hope. Like he can bring Ghana boxing back to the full front of things. All the negatives, we look at it and turn it the other way," Thaddeus Adomako added.
Last month, the boxer from the UK competed in only his second professional match, which was on the undercard of Joe Joyce vs. Zhilei Zhang.
At the Copper Box Arena in London, MacBones faced veteran Darryl Sharp and completely dominated him.
Despite his unpolished style, he defeated Sharp with a combination of forceful blows and aggression.
The 33-year-old's ascension has been the prototypical "grass to glory" tale, and since he dominated his most recent match, he has been rightfully trending on social media.
---
We welcome your stories and promotional content! Whether you have a captivating tale to share or want to advertise your brand, we'd love to hear from you. Simply send us an email at info@ghentmultimedia.com or call us at (+233594103704).
Also, don't forget to join our news group on WhatsApp to stay updated with the latest news and events. Please note that all submissions must be in English language. We look forward to hearing from you.