The next government will be New Labour "on steroids," according to Sir Keir Starmer, who claims he doesn't care if people think he's a conservative.
The Labour leader will denounce the Tories' "patronizing contempt for those who fly our flag" in a speech on Saturday, claiming they "can no longer claim to be conservative."
It comes as a document outlining the potential policies for Labour's upcoming election manifesto leaks.
Sir Keir will reportedly tell the Blairite think group Progressive Britain that his party needs to go further than Tony Blair did when he revised "Clause Four" and disapproved of public ownership.
He will argue, in reference to his predecessor Jeremy Corbyn, that "some people think that all we're doing is distancing ourselves from the previous regime" is completely off the mark.
"This is about taking our party back to where we belong and where we should always have been… back doing what we were created to do," he will say.
"That's why I say this project goes further and deeper than New Labour's rewriting of Clause Four. This is about rolling our sleeves up, changing our entire culture – our DNA. This is Clause Four – on steroids."
He will add that Labour must recognize that "precious" aspects of Britain's "way of life," communities, and environment are worth protecting in a jab at those who claim he is too right wing.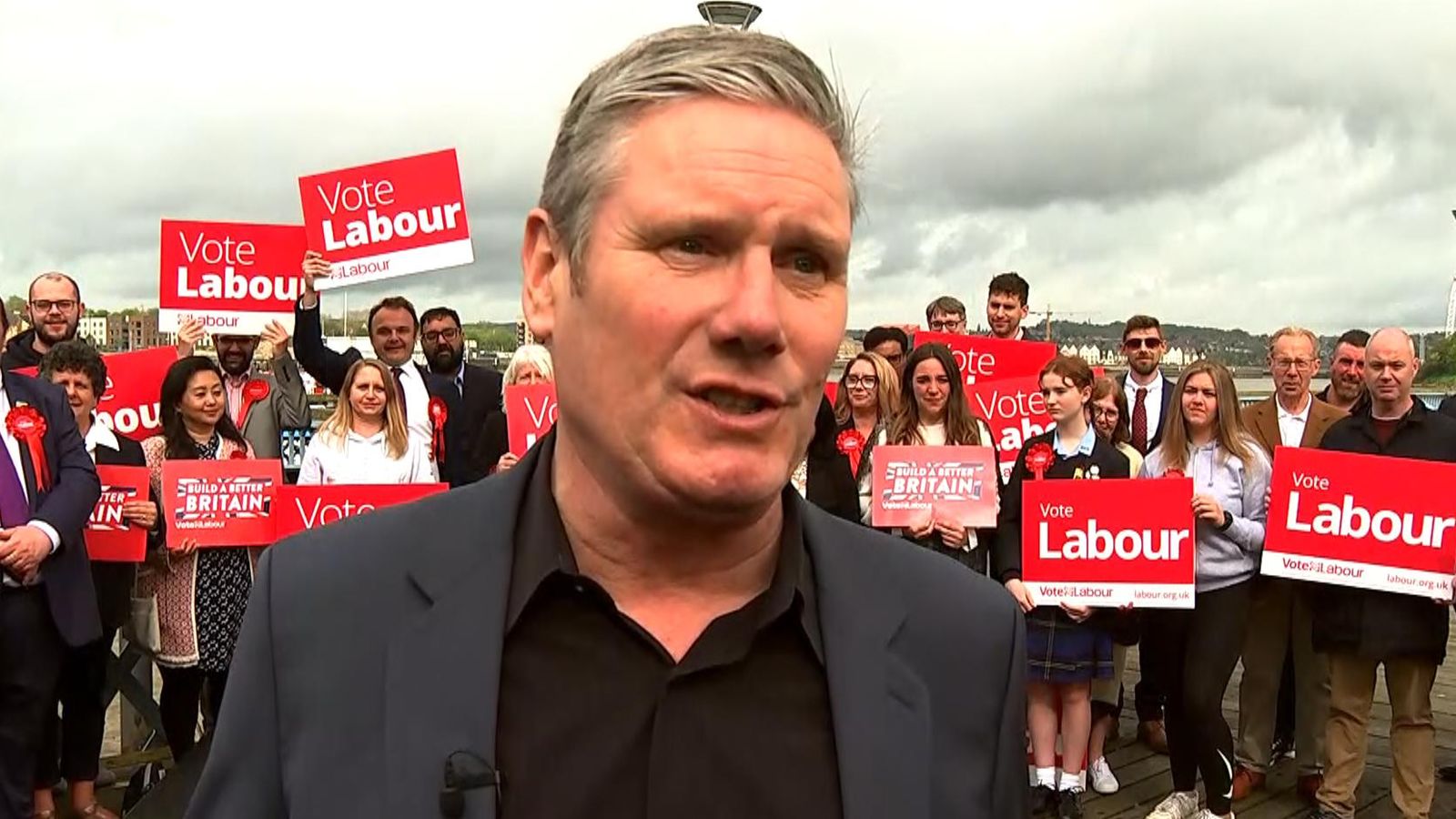 "And look – if that sounds conservative, then let me tell you: I don't care. Somebody has got to stand up for the things that make this country great and it isn't going to be the Tories," extracts from his speech pre-briefed by Labour say.
Meanwhile, a leaked internal draft of Labour policy has been made public on the LabourList website, providing the best indication yet of what Sir Keir would promise to do if elected.
The initial ideas, developed by party policy leaders, include eye-catching vows to increase taxes on private schools and take over public ownership of the railways.
Several anti-trade union laws will be repealed, and the non-dom tax status would be eliminated, according to the National Policy Forum materials.
Furthermore, it outlines in great detail how Labour intends to decarbonize the British economy, with a public investment fund supporting new gig factories and funding for green industry R&D.
Although there isn't much information available on how this will be accomplished, the party also proposes a wave of "in-sourcing" of public services back to the public sector.
In the first 100 days after taking office, it also intends to introduce a measure on employment rights.
Before the general election, the Labour Party will formally draft its final platform with input from the trade union movement and other party stakeholders.
Notably, the manifesto lacks many of the bold initiatives Sir Keir pledged during the 2020 leadership contest.
The dossier promises a revamped "points-based immigration system" in place of "no return to freedom of movement" with the EU.
It also implies that the ownership of water and energy utilities will remain private, with the businesses being subject to new rules and objectives.
However, the party has reaffirmed its commitment to creating a state-backed player in the power generation market on the generation side.
According to the party, a Labour administration would support nuclear energy but would not grant additional permits for oil and gas extraction.
Additionally, it declares that it will fully construct HS2 and the Northern Powerhouse Rail and wants a rolling program for electrifying the trains.
The majority of the plans in the booklet are a compilation of existing policies that the party has already announced since Sir Keir became leader.
Sir Keir stated in February that the Labour manifesto would be built on five "national missions": the economy, the NHS, crime, the climate problem, and education.