Police Inspector Ahmed Twumasi, who last Thursday fatally shot his sidekick Maa Adwoa, is reportedly going through a divorce after being charged with murder.
Reports claim that Inspector Twumasi's wife informed her husband's family that she is no longer interested in her marriage to their son and has thus ended the relationship before she failed to appear at her husband's first court appearance.
Additionally, according to sources, she moved to the police barracks, where she previously resided with her husband up to the tragic tragedy, along with the children she shares with Inspector Ahmed Twumasi.
According to a press release from the Ghana Police Service:
POLICE INSPECTOR ARRESTED FOR THE MURDER OF A WOMAN IN KUMASI IN THE ASHANTI REGION
The Police have this evening arrested a Police officer, Inspector Ahmed Twumasi, who is alleged to have shot and killed a female adult, who was believed to be his girlfriend.
The shooting incident occurred in Kumasi, in the Ashanti region, on Thursday, 20th April 2023.
The suspect, who has been on the run since the incident, was arrested at Sekyere, near Effiduase in the Ashanti region as a result of a special police operation, which was launched following the shooting incident.
The suspect is currently in police custody and will be put before court to face justice.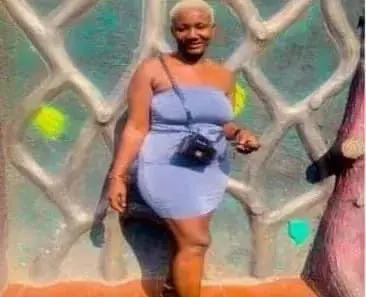 For reportedly cheating on him last Thursday, Inspector Ahmed is accused of killing Maa Adwoa by shooting her five times.
An audio recording that appeared online yesterday described the moment the police officer called a close relative to tell her about the crime he had committed before being apprehended this evening.
The charge of murder was brought against Inspector Twumasi Ahmed after his initial court appearance on April 25, 2023.
The police officer's voice claimed that the man killed the woman because she had been mistreating him despite his efforts to look after her.