A federal jury in New York decided on Thursday that British singer Ed Sheeran didn't copy significant parts of Marvin Gaye's iconic 1970s song "Let's Get It On" when he wrote his hit song "Thinking Out Loud."
The crooner briefly covered his face in relief as the jury answered the one question about whether Sheeran proved he didn't infringe upon the copyright before standing and hugging his lawyer.
Sheeran silently mouthed "thank you" to the jury as they walked out of the courtroom. The plaintiffs, including the daughter of Ed Townsend, who collaborated with Gaye on the 1973 soul classic, were then the subject of his subsequent 10-minute conversation. They grinned and held each other.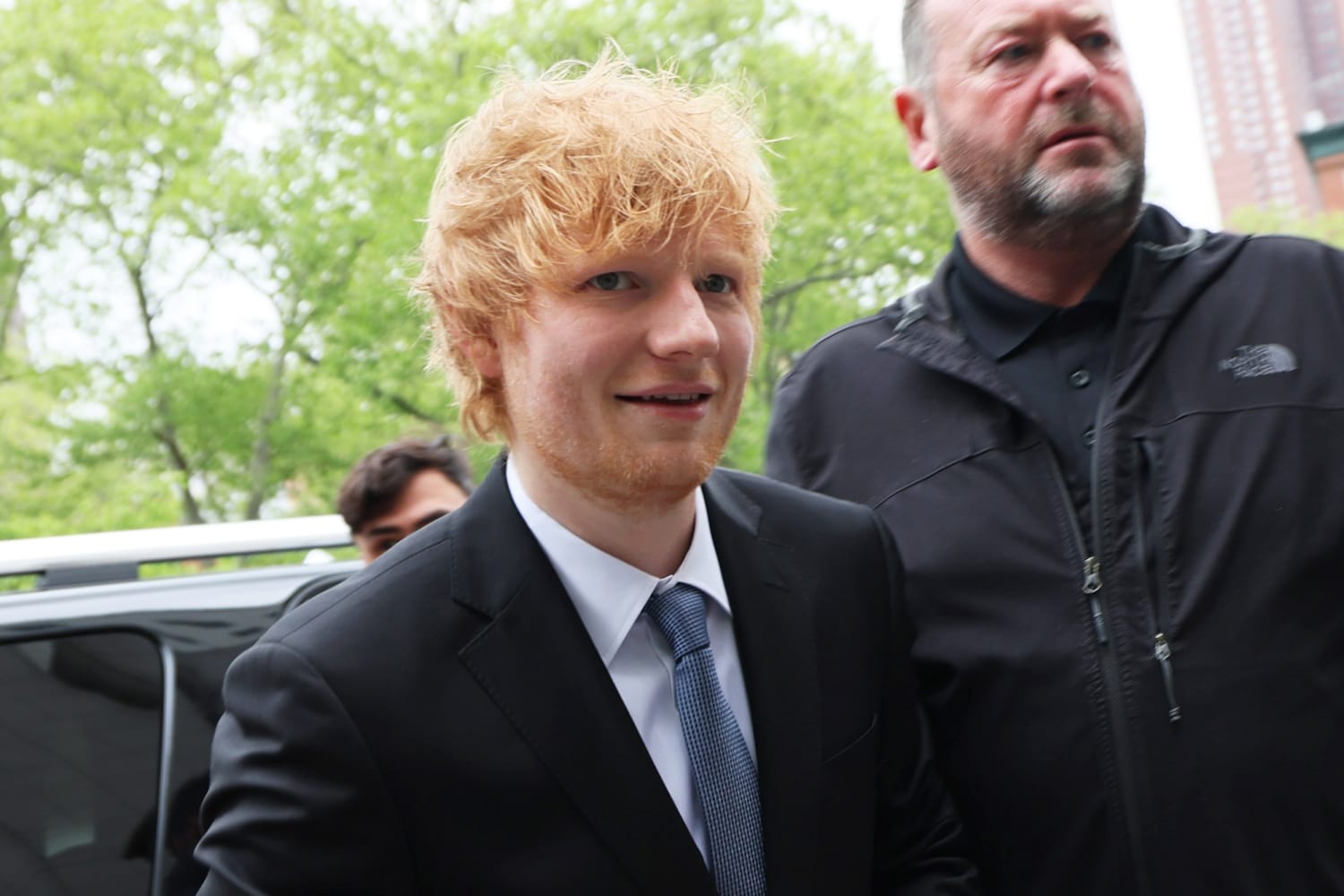 Later, Sheeran spoke to reporters outside the courthouse
"I am obviously very happy with the outcome of this case, and it looks like I'm not going to have to retire from my day job, after all. But at the same time, I am unbelievably frustrated that baseless claims like this are allowed to go to court at all," the singer read from a prepared statement.
In addition, he claimed that the trial had prevented him from attending his grandmother's burial in Ireland and that he "won't get that time back."
After a two-week trial, the singer Ed Sheeran performed in court, insisting, at times angrily, that the trial was a threat to all musicians who make their own music.
Sheeran participated in the trial alongside his legal team, defending himself from the Townsend heirs' case. They claimed that "Thinking Out Loud" breached the copyright protection for "Let's Get It On" because it was so similar to that tune.
Ben Crump, a lawyer representing the Townsend heirs, informed the jury at the beginning of the trial that Sheeran occasionally performed the two songs together. The jury watched a video of a concert Sheeran performed in Switzerland, during which Sheeran is heard switching between the songs "Let's Get It On" and "Thinking Out Loud" on stage. Crump claimed that was "smoking gun" evidence of his plagiarism of the well-known song.
Sheeran demonstrated how he effortlessly combines songs during performances to "spice it up a bit" for his sizable crowds by repeatedly picking up a guitar that was laying behind him on the witness stand.
The upbeat demeanor that the English pop star displayed when being questioned by his attorney, Ilene Farkas, virtually disappeared during cross-examination.
Sheeran revealed that the case was being keenly observed by others in the industry during his evidence, saying "When you write songs, somebody comes after you."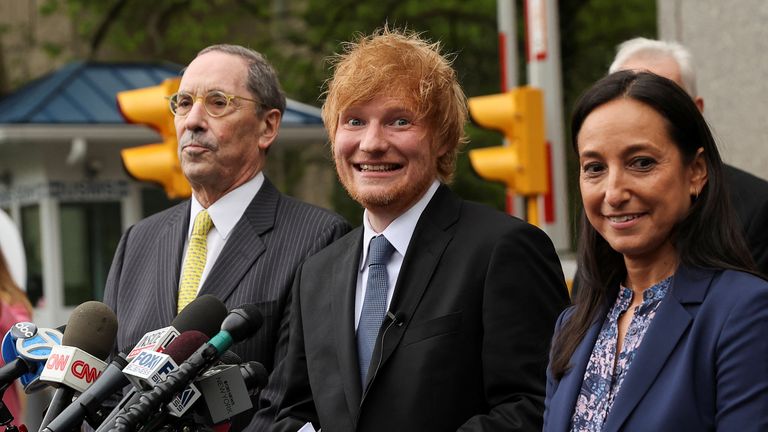 Insisting that he didn't copy anything from "Let's Get it On" in the process of writing his song.
Townsend's heirs claimed in their lawsuit that "Thinking Out Loud" had "overt common elements" and "striking similarities" that made it clear that it had plagiarized "Let's Get It On," a song that has received hundreds of millions of streams, spins, and radio plays over the past 50 years.
The song by Sheeran, which was released in 2014, was a success and received a Grammy for song of the year. His attorneys contended that the compositions were variations of a common chord progression that was unprotected and publicly available to all songwriters.
Gaye was shot by his father in 1984 as he attempted to break up a disagreement between his parents, killing him at the age of 44. Although he had been a Motown superstar since the 1960s, his songs from the 1970s cemented his status as a musical legend of the generation.
In addition to writing the 1958 R&B doo-wop classic "For Your Love," Townsend was also a lawyer and a vocalist who passed away in 2003. His daughter Kathryn Townsend Griffin testified at court that Sheeran was "a great artist with a great future."
She claimed she had hoped there wouldn't be a trial because "I have to protect my father's legacy," but that wasn't to be.