The southernmost tip of Texas on the Gulf coast was pounded by a tornado, according to authorities, and one person was killed.
Authorities said that a tornado early on Saturday damaged dozens of homes and downed power lines in an unincorporated town on the Gulf coast close to Texas' southernmost point, killing at least one person in the process.
According to Cameron County Sheriff Eric Garza, Roberto Flores, 42, perished when the EF1 tornado impacted the Laguna Heights neighborhood in the mainland area across from South Padre Island.
86-110 mph (138-177 kph) wind speeds are considered to be an EF1 tornado, according to the National Weather Service.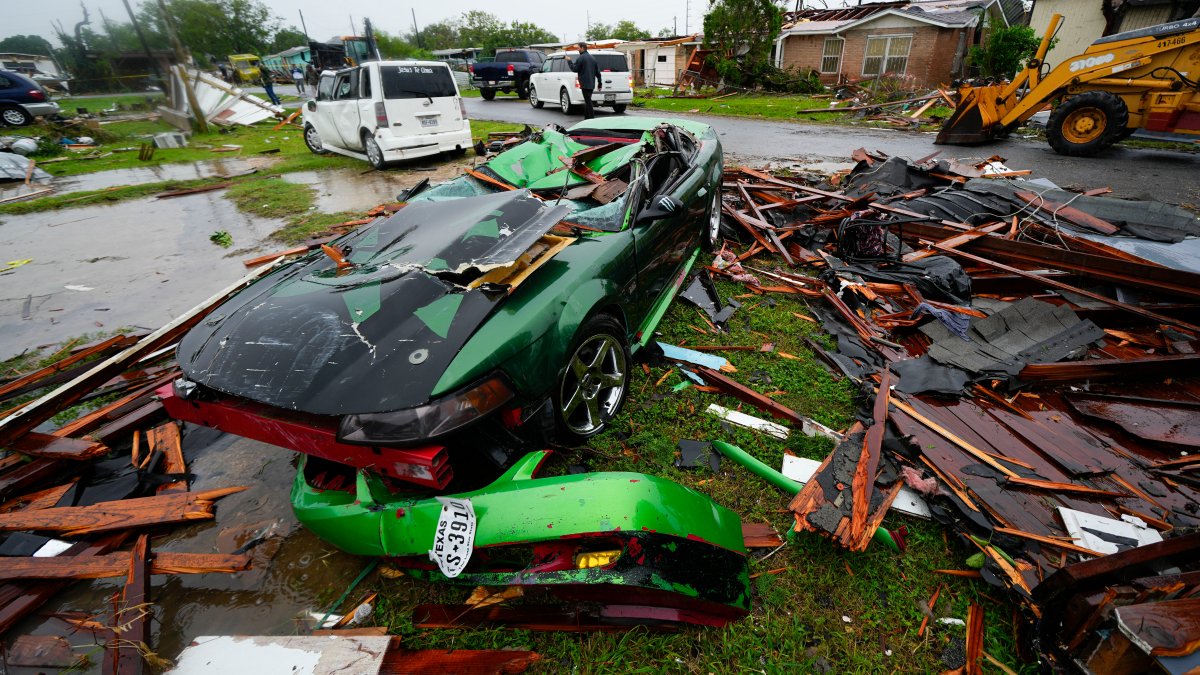 "Apparently it went straight through that community," Garza said, "Individuals don't want to leave their houses because they're afraid that somebody will go in there and start stealing stuff."
According to Garza, the sheriff's office is assisting in securing the area.
According to Tom Hushen, the emergency management coordinator for Cameron County, at least 10 people were also admitted to hospitals, with two of them being in severe condition. Several people reportedly sustained scratches and bruises. At around 4 a.m., the tornado struck.
The storm, according to Hushen, "caused significant damage to residences… we have 40-60 damaged homes," some of which were severely damaged.
The Texas tornado comes after a spate of numerous tornadoes that hit Oklahoma, Kansas, Nebraska, and Colorado but did not result in any fatalities.
According to weather service meteorologist Angelica Soria, Laguna Heights, which is about 20 miles (32 kilometers) northeast of the U.S.-Mexico border at Brownsville, is not particularly vulnerable to tornado activity, despite this spring being active. A tornado warning was issued after weather service radar spotted rotation in the storm, according to her.
"We did have a tornado warning just north of this area a couple of weeks ago," Soria added, "but we were not able to confirm that tornado, even though it was radar indicated."
Gonzalez and Miller both reported from McAllen, Texas, and Oklahoma City, respectively.