Chinonso Ukah, a widely known as Nons Miraj (Ada Jesus) on social media, is a Nigerian skit creator and influencer who recently posted some new photographs wearing a bikini.
In the entertainment sector, Ada Jesus made a name for herself and became well-known for her part as an elderly woman in her comedic sketches. She also acquired the moniker Ada Jesus as a result of playing the elderly woman.
Ada Jesus, however, has also demonstrated to have excellent sense in clothing, and she has consistently upheld an amazing appearance outside of appearing as an elderly woman in her skits.
Ada Jesus uploaded some pictures of herself wearing a black clothing and a blue swimwear to her Instagram profile. She praised her own beauty when uploading the pictures, claiming that she is the aesthetic.
However, her uploads have received a variety of responses from fans who have different perspectives on her attire.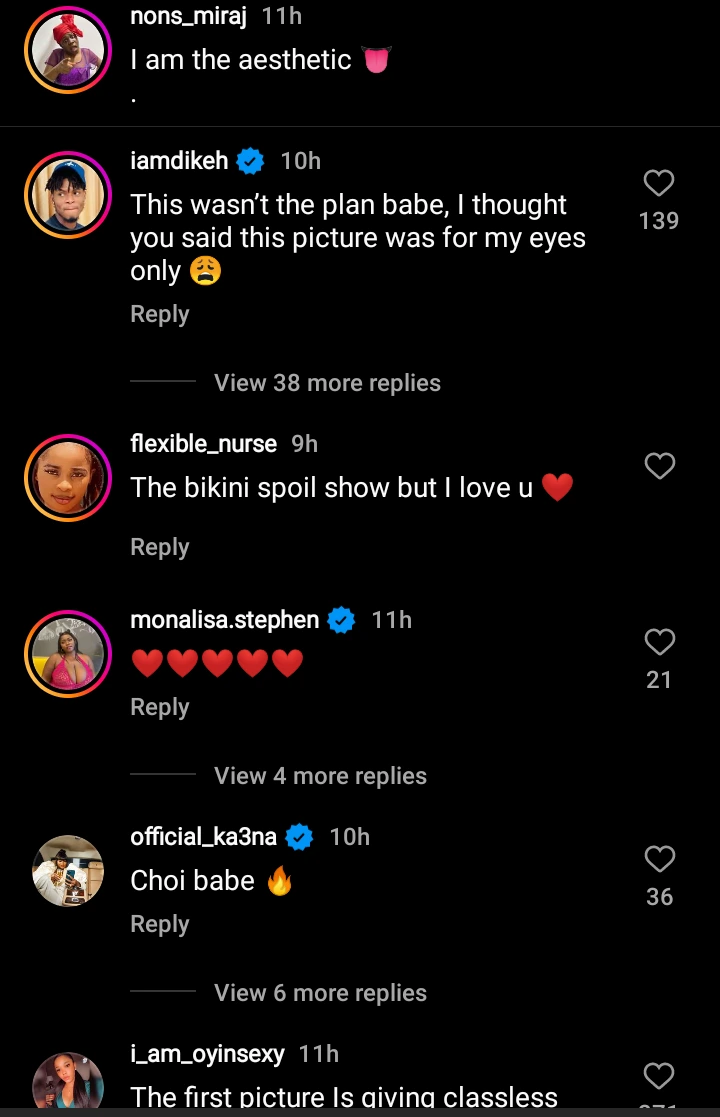 Please leave your comments below.