Rishi Sunak is under increasing pressure to look into whether Suella Braverman violated government regulations when she asked employees to help her dodge speeding tickets.
Sir Jake Berry, a former chairman of the Conservative Party, stated that the home secretary had "questions to answer," and another former Conservative minister told The Independent that the claims were "the final straw."
Labour and the Lib Dems have demanded an ethics investigation into whether Ms. Braverman violated the ministerial code and have invited the Prime Minister to appear before parliament on Monday to discuss his knowledge of the allegations.
At a news conference during the G7 summit in Hiroshima, Mr. Sunak chose not to support his under fire minister. He claimed not to have spoken to Ms. Braverman and to be unaware of the specifics of her situation.
The prime minister asked reporters, "Did you have any questions about the summit?" while displaying a noticeably dissatisfied expression.
Later, a No. 10 spokesperson stated that Mr. Sunak had complete faith in Ms. Braverman.
The home secretary reportedly requested that officials arrange for her to take a private driving awareness course. By doing so, she would have been able to avoid receiving points on her license and the potential public relations catastrophe of enrolling in a class with other lawbreakers.
When the Daily Mirror contacted Ms. Braverman about the offense six weeks ago, her team reportedly disputed that she had been caught speeding, claiming instead that she was the target of malicious rumors disseminated by opponents in Westminster.
In an interview with the BBC's Sunday with Laura Kuenssberg program, Conservative MP Jake Berry said: "I don't think we've seen enough about this story yet.
"It certainly brings into question, I think, the use of civil servants, so I think there are definitely questions to be answered.
"Let's see what is said – I guess it will be in the House of Commons, an urgent question or statement about it on Monday, let's see what is said there."
Sir Jake said people should not speed, but if they did, then "you just take the medicine".
The senior Conservative claimed that he lacked sufficient evidence to determine if Ms. Braverman had violated the ministerial code.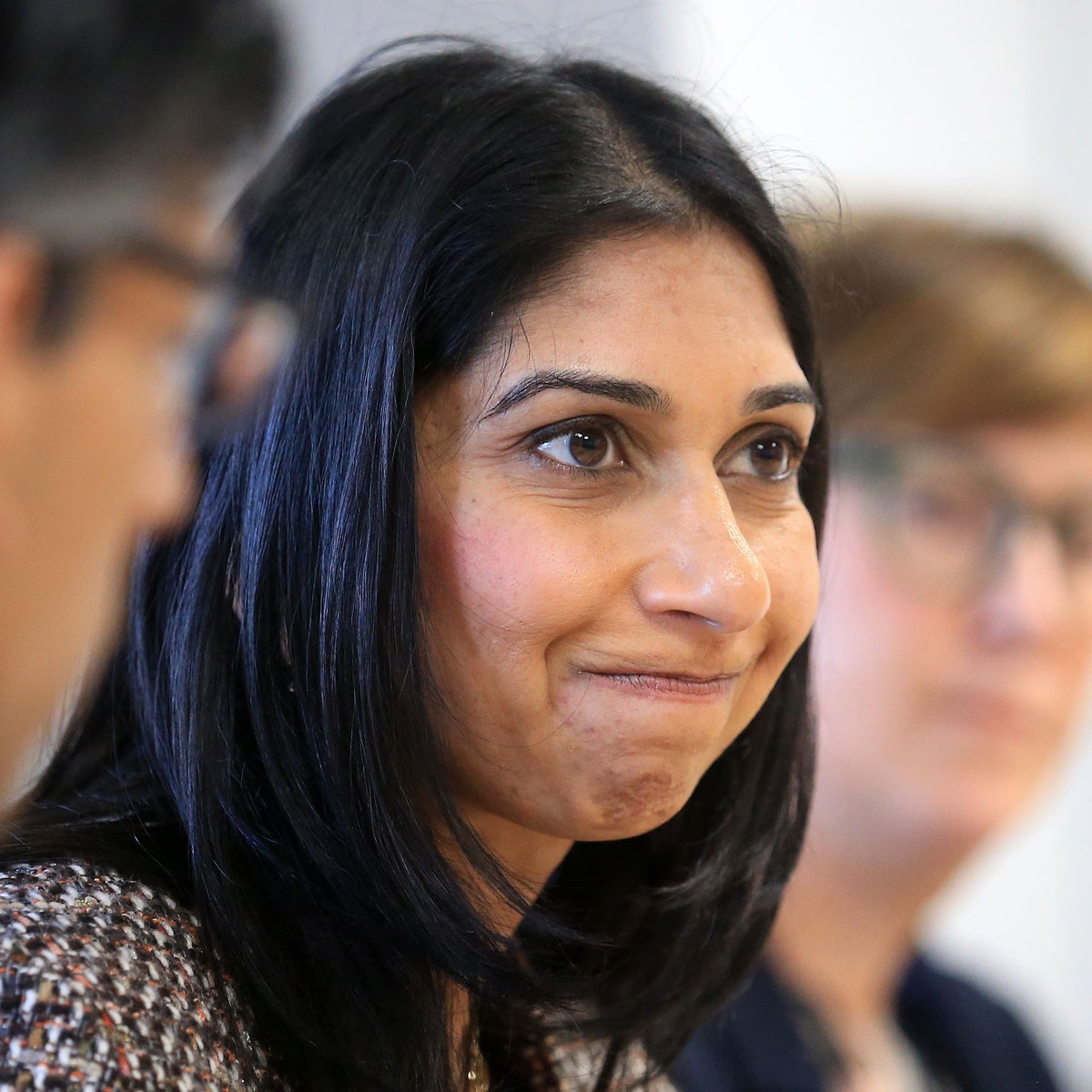 The incident, according to a second ex-minister, is "both the justification everyone has been waiting for and the last straw" for Ms. Braverman.
Therese Coffey, the environment secretary, claimed to the BBC that government ministers do not "think they are above the rules" after being dispatched to speak for the government on television on Sunday morning.
Liz Kendall, a shadow minister for Labour, drew attention to the fact that Ms. Braverman had previously been forced to leave as home secretary for breaking the law before being reappointed by Mr. Sunak a few days later.
"I think Rishi Sunak should launch an investigation into it. He should ask his independent adviser whether she has breached the standards of the ministerial code here," she told Sky News's Sophie Ridge on Sunday programme.
"I think a lot of people watching this program will think, why is it always one rule for them and another rule for everybody else?"
Ms Kendall suggested that Ms Braverman was in post because Mr Sunak "had to keep the right wing of his party on board", adding that there was "no point him getting all tetchy at the G7 press conference".
Liberal Democrat chief whip, Wendy Chamberlain said Rishi Sunak was "so weak he can't even make sure his own ministers maintain the very basic level of integrity", adding: "The least he can do is come to parliament and explain this farce."
In just seven months, Mr. Sunak's government of "integrity" has already lost three high-ranking ministers; the most recent resignation was that of deputy prime minister Dominic Raab amid claims of bullying.
Pushed on Ms Braverman's actions, Ms Coffey told the BBC: "I don't think government ministers do think they are above the rules.
"There are people, that I think were referred to earlier, who have recently lost their licence, some people are getting fines.
"We've seen that across all walks of public life. I think what has been written in the newspapers is there, that's the detail that has been shared with the public so far."
But she added: "I don't have any more details than that. Pretty much everybody has the option to pay a fine, take points or go on a course. The precise aspects about the course is what you're trying to speculate, but I don't have any more details than that."