For the Summer 2024 Paris Olympics, World Athletics has prohibited transgender women from competing in women's sports in order to "protect the female category."
Therefore, Halba Diouf, a native of France, has accomplished nothing.
Diouf, a man by birth, has been preparing for the 200-meter sprint while representing her native France.
The sprinter started receiving treatment for her transition as an adult, and in 2021, French authorities accepted her as changed. But it has no bearing on the summer games that will follow.
Athletes with differences in sex development (DSD) and trans women were allowed to compete in events between 400 meters and the mile as long as their natural plasma testosterone levels were below five nanomoles per liter, according to previous rules and regulations. Diouf commented on the WA's decision, according to Reuters. Sprinters for the 100- and 200-meter distances could now compete.
"I cannot understand this decision as transgender women have always been allowed to compete if their testosterone levels were below a certain threshold," Diouf told Reuters. "The only safeguard transgender women have is their right to live as they wish, and we are being refused that, we are being hounded. … I feel marginalized because they are excluding me from competitions."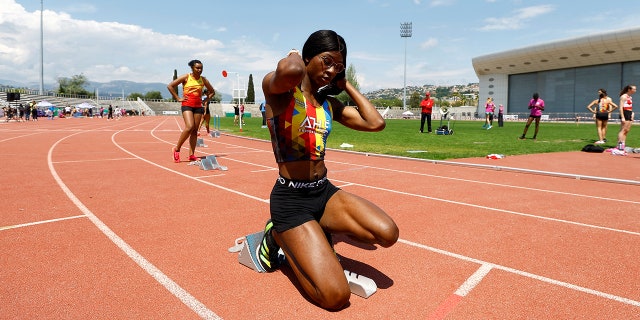 Despite Diouf's pleading, World Athletics said it is not sorry for its choice and that it was made to maintain fair competition.
The decision was taken, and World Athletics President Sebastian Coe stated, "Decisions are often tough when they include conflicting needs and rights amongst different groups, but we continue to take the view that we must maintain fairness for female athletes above all other considerations.
The maximum plasma testosterone levels for the long-distance runs were halved by World Athletics in March, and athletes with DSD had to maintain the level for two years in order to compete.